Thanks to everyone who participated in our Father's Day Competition. It was so heartwarming to read through all the nominations filled with love and gratitude, recognising the dads in our lives. Congratulations to the winner Imran Razak who was nominated by his fiance Rhiannon Reid.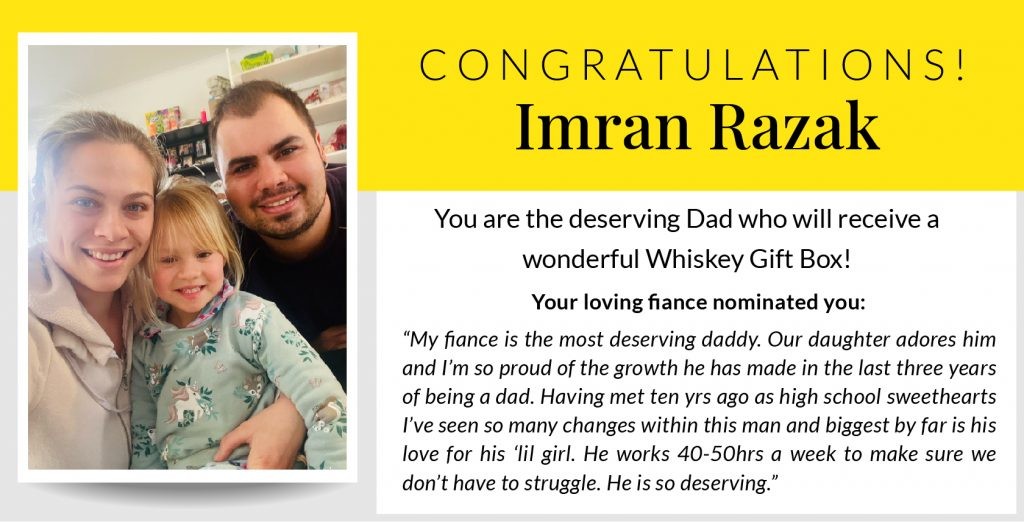 Terms and Conditions: By entering the competition you give consent for Ray White to contact you
with promotional and advertising material. You have to be 18 or older to enter/win prize.
Prize is a Whisky Wonder Gift Box – Glenfiddich 12 y,
Savory Bites, salted toffee pretzels, Bennetts Chocolate bar selection, double old fashioned glass set.
RRP NZ$149 + delivery. Collect from office or we will deliver to your home.