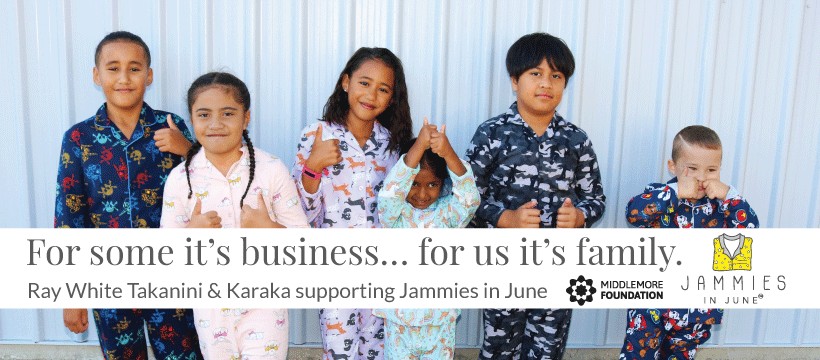 For some its business… for us its family.
Thats why, as a business we have partnered with the Middlemore Foundation for the sixth consecutive year to change the odds in South Auckland and help children in disadvantaged communities thrive.
Giving children the gift of warmth with a new pair of winter pyjamas is the highlight of the year for our team. Damp housing contributes to sickness in our local community and we are helping families fight preventable illnesses such as rheumatic fever and respiratory diseases that see young people admitted to Middlemore KidzFirst Hospital during the colder months of the year.
Thousands of kids don't have warm pyjamas to wear in winter. Together, we can change that.
This year the Jammies in June target is to distribute 25,000 pairs of pyjamas to keep our tamariki warm this winter. Our two offices are a drop off point in Takanini and Karaka for anyone wanting to get involved. We will be matching donations and adding a pair for every new listing, sale and property management during the month of June.
No T&Cs on this one. It's as simple as helping us, to help families.